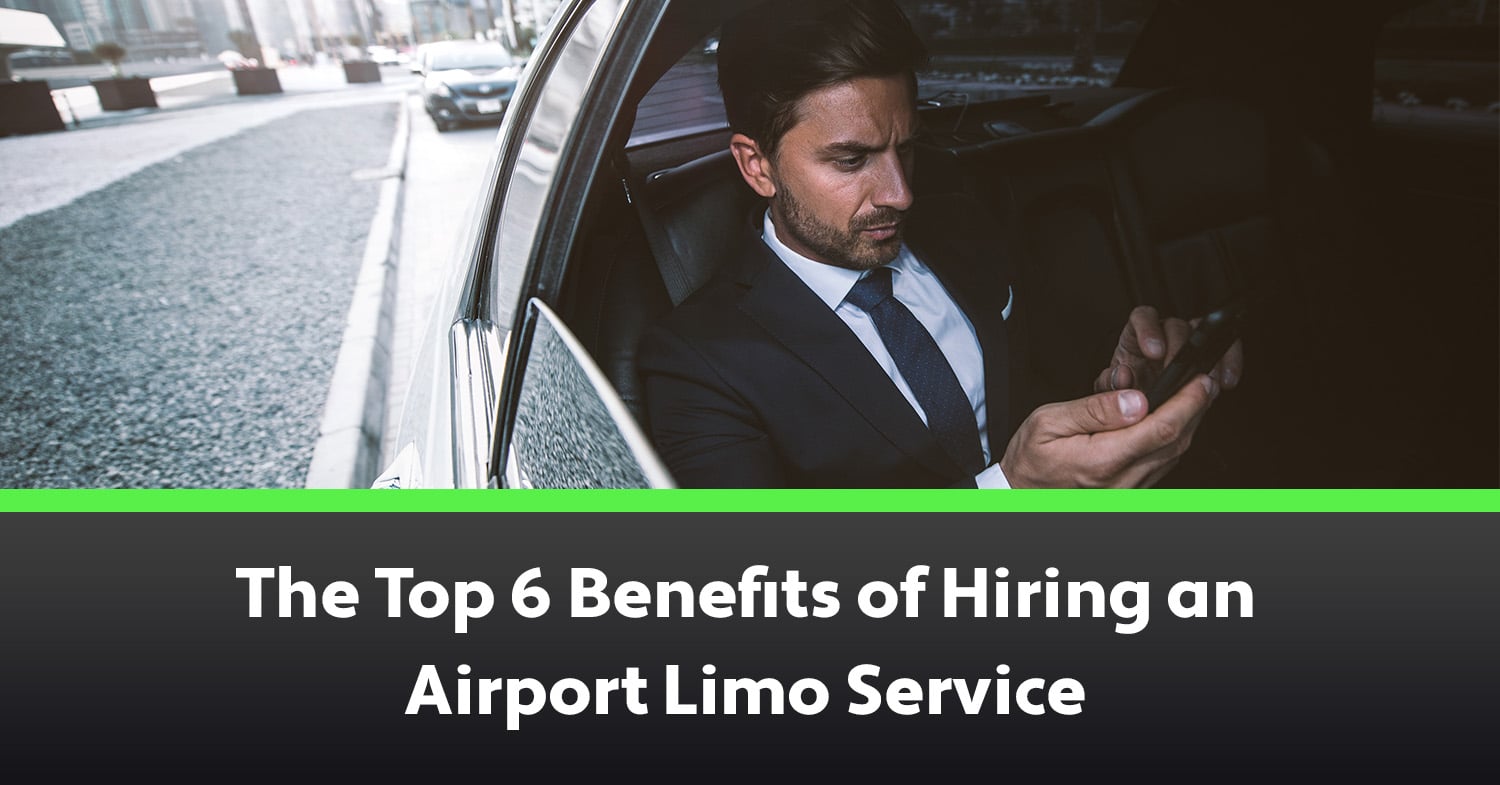 With a limo service, there are more benefits to enjoy than just riding in style to and from the airport. Here are the top six benefits you'll receive when hiring an airport limo service!
Perfect Timing
Your travel day is already going to be filled with stressful experiences, oftentimes around timing. Will you make it through security with enough time? Will the flight be delayed? These factors can make your day harder on you, and harder to figure out timing for airport shuttles, rideshares, or taxi services.
With an airport limo service, there's no need to stress about timing. They will be right on time to pick you up so you make your flight or be there waiting for you at your destination. This can help take one thing off your plate and ease some of that travel day stress.
Killer First Impression
If you are hiring transportation on behalf of a client or potential hire, nothing is better than hiring a limo service. They say you never get a second chance to make a first impression, and you'll certainly make a first impression with a chauffeured limo! A limo reads as first-class style and tells them they are important to you. Your client is going to feel like a VIP when they get into the luxury vehicle, and the best part – it will stay with them long after the ride is over.
Gives You Peace of Mind
Hiring an airport limo service also allows you more control of a situation, meaning more peace of mind for you.
When you plan your day for a guest who's flying into town, your entire day is at the mercy of when they arrive. Not only will you have to worry about what time their plane lands (early or late?), but the more you put in their hands, the less control you have over the situation.
For example, if they rent a car from the airport, you might expect them to arrive at 3 pm. But since they have a car, they might decide to stop at the hotel or grab a bite to eat. If you're expecting a guest, that can add a little more stress to your day. If you're expecting a client or business partner, it can leave you at your office waiting for them. When you hire a limo service, you can ensure your guest or client will come straight to you, so no need to twiddle your thumbs waiting for them to arrive.
Plenty of Space
Another huge benefit of getting an airport limo service? You'll be sure to have plenty of space.
If you're coming with lots of baggage, be mindful of where that baggage will have to go when it comes off the plane. With a taxi service or shuttle, you're going to have to try cramming everything into a small trunk or shared van (and pray everything fits). You could get more space with a big rideshare, but that also means spending quite a bit more money. In a limo, you'll get all the space you need for your bags and your fellow travelers.
Not to mention, you'll still have room to stretch out! Being on a flight can be tough, especially if it's a long one. You can be crammed into a small seat surrounded by strangers with not many opportunities to get up and stretch. In your limo, you'll be able to stretch out, relax, and enjoy a smooth and comfortable experience.
Safe and Clean
Ask yourself this: When was the last time you were in a really clean taxi or rideshare?
Maybe it was recent. Or, more likely, it's been a while. But the truly scary part: cleanliness is never guaranteed. You could be sitting on a blanket full of dog hair in a rideshare or in a cab that smells like cigarettes for your next ride from the airport. If you want to be sure you have a safe, clean ride, a limo service is the way to go. With a professional limo service, you get a vehicle that is cleaned and sanitized between each ride. Everything is thoroughly detailed, so no need to worry about cleanliness (at least for this ride!).
Fixed Rate
Rideshares have become a very convenient way to get a ride from an airport to your hotel or home. So why would you choose a limo over a rideshare?
The short answer: it can be more expensive than you think. The rates for rideshares vary greatly. Depending on the time of day, whether it's a weekend, if there's traffic or an accident, and when your plane lands, it can affect the cost of your trip and may mean you end up paying through the nose for a simple ride. Not to mention delays waiting for an available rideshare driver, if there are any available at all.
With a limo service, you'll have a pre-arranged fixed rate. It won't go up simply because there's traffic or your plane is getting in very early in the morning. You'll know exactly how much you'll need to pay. You'll also be guaranteed a ride home, so no need to worry about that!
Let Scottsdale Party Bus & Limo Help You with Airport Transportation
With Scottsdale Party Bus & Limo, we are here to help make your (or your clients) travel as smooth as possible. We can pick up and drop off at Scottsdale Airport, Phoenix Sky Harbor International Airport, Glendale Municipal Airport, Tucson International Airport, and Phoenix Deer Valley Airport. You can be sure we will be on time and provide you with a safe and comfortable ride to or from the airport. Let us help you travel in style!
Share This Article: